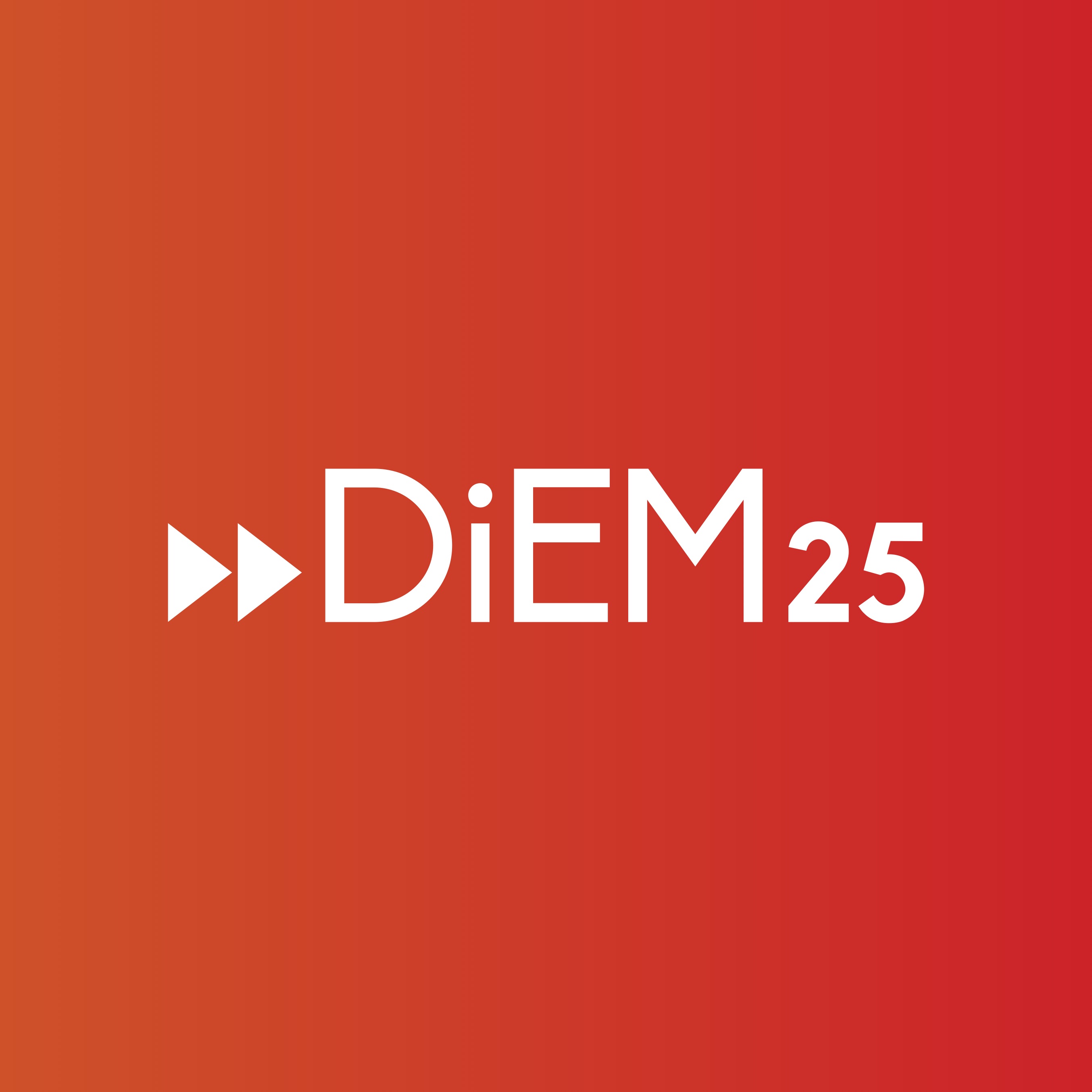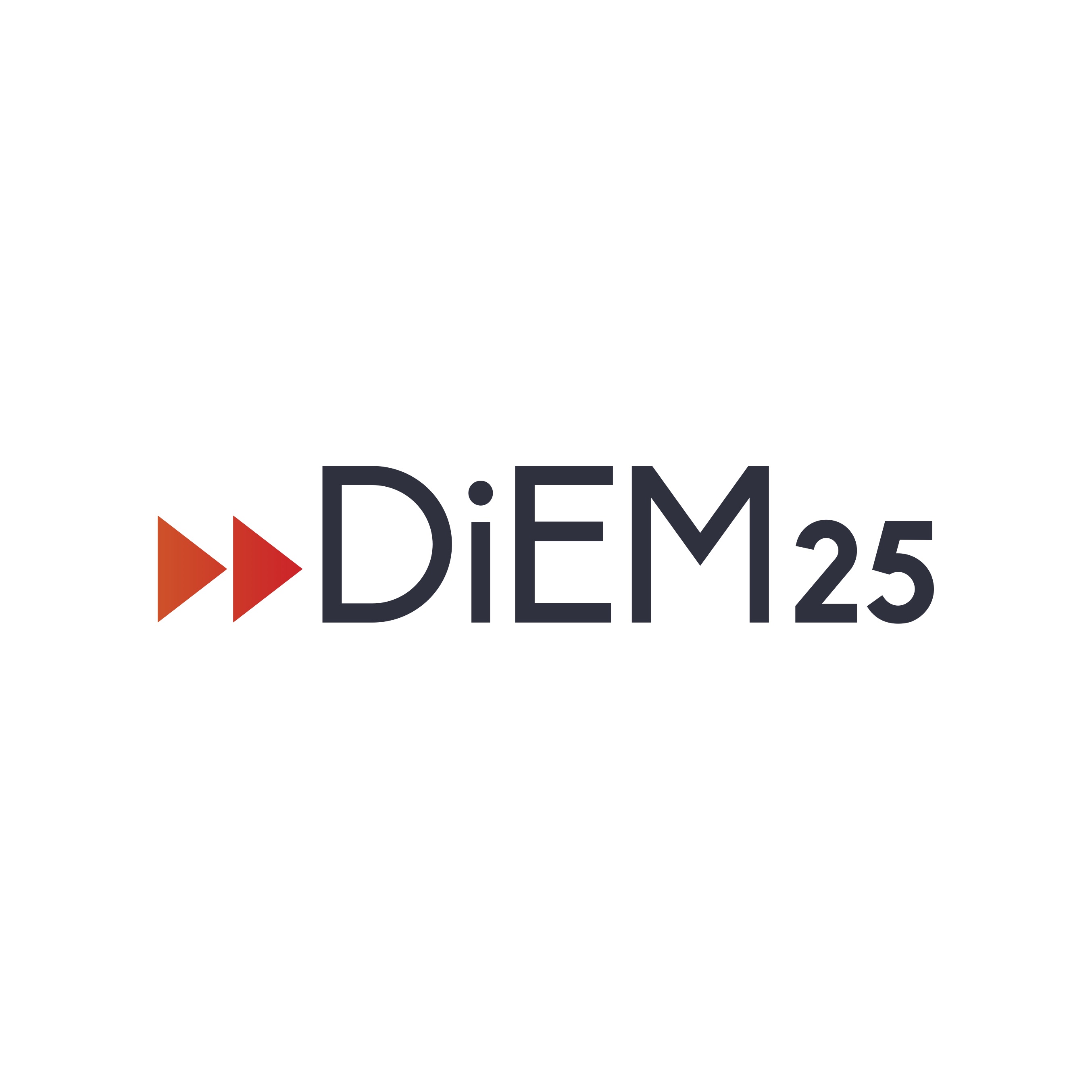 DiEM25 is, indeed, in the air. Our website (www.diem25.org) has made its first appearance on the airwaves, as have our Facebook and Twitter (@diem_25) pages.
DiEM's Manifesto will appear in the next few days and our webpages will 'mature' into a fully fledged website by our launch date – the 9th of February. While waiting for the Volksbuehne Theatre event of that night, here is a brief Q&A, answering some of the questions we have been receiving from all over Europe. 
Which personalities will participate in DiEM's Berlin Launch on 9th February?
The reason DiEM was envisaged as a movement, rather than a party, a think tank, an organisation etc. is that it represents a genuine call to European democrats to join in and to form its narrative, structure, platform, agenda on the basis of a commonly agreed set of principles that are outlined in the soon-to-be-published Manifesto. In this sense, what matters is not which personalities will appear on stage during the Launch but, rather, who will join DiEM in the days, weeks and months to come.
What type of political action will DiEM adopt? Will DiEM contest elections?
DiEM aims at providing the framework, the infrastructure necessary for concerned European democrats to have the pan-European conversation that Europe, tragically, has being denying itself before and after the various crises engulfed it. The purpose of this conversation, that DiEM will make possible and promote, is to develop a pan-European consensus on how to address serious problems and crises afflicting Europe as a whole. Once this consensus emerges, through the medium of DiEM, we have no doubt that it will seek ways to express itself, including electorally, in Europe's member states, at local, regional and national levels, eventually at the European Parliament elections also.
What are DiEM's basic principles?
DiEM's Manifesto will be made public in a few days, and certainly before the 9th February Launch. Watch this space – and, of course, www.diem25.org
Given that 'resistance' to the current EU policies failed last year in Greece, why do you think that DiEM's approach will succeed at a pan-European level? Previous federalist attempts have failed. Why will this one succeed?
It is indeed the case that 2015 has taught us an important lesson: No solution to serious issues, no effective crisis-fighting action, can spring out of nation states or political organisations addressing a single nation's citizens. Either we shall succeed in developing a pan-European action plan based on a cross-border dialogue or the European Union will disintegrate. Yes, it is true: Previous federalist projects have failed badly. But those were elitist, top-down, think-tank based attempts that had no chance of touching people struggling to make ends meet and regain control of their lives.
DiEM aims at building up a grassroots movement, based on the awakening of millions of Europeans during 2015 to the idea that no country can prosper if other parts of Europe are condemned to permanent depression and perpetual crisis; that no country can be free while another European people are denied basic democratic rights; that common problems demand common solutions. DiEM's strength will be this realisation of millions of Europeans that they have a duty to transcend the frightful dilemma between the current Brussels-based democracy-free zone and Europe's fragmentation. Once it is fully understood that neither the status quo nor a return to nations-states are viable solutions, DiEM's vision will gain ground.
DiEM seems to be moving against the grain. At a time when new walls and borders are being (re-) erected, DiEM seems to argue in favour of doing away with borders and dividing lines. Where does DiEM draw confidence that this is realistic?
This is precisely what DiEM is about: To go against the grain of the current process of re-nationalisation of ambition, of fragmentation, of the building of new physical and mental walls. Our belief in European humanism's capacity to silence the sirens of discord, disunion and bigotry is the source of the requisite optimism – DiEM's driving force.