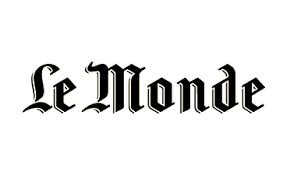 Le Monde featured this piece on my research of social economies that emerge in video game communities. Readers may profit from reading the Reason interview on which it was based – and this recent keynote I delivered at the 2014 CFA Institute's Conference in Seattle.
Ce que les jeux vidéo nous apprennent de l'économie
Le point de départ est une expérience racontée dans le mensuel libertarien américain Reason (@reason). Une expérience menée par un économiste grec du nom de Yanis Varoufakis (@yanisvaroufakis) qui enseigne la théorie économique à l'université d'Athènes ainsi qu'à l'université d'Austin au Texas. En 2011, Varoufakis est contacté par le PDG d'une entreprise de jeu vidéo, à l'origine de jeux comme Half-Life et Portal, qui lui demande s'il veut bien appliquer son savoir aux économies virtuelles qui sont à l'œuvre à l'intérieur des jeux vidéos. Pendant un an et demi, Varoufakis a joué, observé et a en tiré quelques conclusions bien intéressantes.
Tout d'abord, explique Varoufakis, si vous créez un jeu multi-joueurs où il n'est pas donné aux joueurs la seule possibilité de s'entretuer, mais celle aussi d'échanger des choses, des choses qui ont une valeur à l'intérieur du jeu ; si vous avez des millions de joueurs qui échangent les uns avec les autres, qui peuvent même créer de la valeur à travers des processus de production – par exemple en fabriquant un bouclier et en le vendant à un autre joueur – ; vous avez créé une économie. Et c'est là un rêve pour l'économiste. Pourquoi ? Parce que c'est une économie qui se passe de statistique. Or, selon Varoufakis, on s'en remet aux statistiques quand on ne sait rien, c'est là qu'on a besoin d'un outil pour évaluer ce qui arrive aux prix, ce qu'il arrive aux quantités, aux investissements, etc. Mais dans le monde du jeu vidéo, toutes les données sont là, à disposition. L'observateur est comme un Dieu, il est omniscient, il a accès à tout, à ce que fait chacun des participants à cette économie.
Qu'est-ce que cette omniscience nous apprend ? Selon Yannis Varoufakis, l'observation la plus frappante, c'est la vitesse à laquelle évoluent ces économies. En un an, vous assistez à des processus auxquels on peut assister dans les économies du monde "réel" – création de réseaux d'échange complexes et de systèmes économiques solides – mais qui prennent des siècles. Ce qui lui permis de comprendre quelque chose d'essentiel : "nous les économistes, dit-il, nous fabriquons des modèles où les choix économiques convergent très vite vers un équilibre où offre et demande s'équivalent et où les prix tendent vers leur niveau naturel, et ainsi de suite. Mais, ça n'est du tout comme ça que ça marche en vrai. Et nous aurions dû nous en apercevoir plus tôt. Et, c'est fascinant à voir dans le jeu vidéo : très vite, le comportement collectif converge à l'équilibre puis, de lui-même, se déséquilibre. Un autre équilibre apparaît, puis disparaît. Ce qui est fascinant, c'est la vitesse et l'irrégularité du comportement collectif à l'équilibre et la vitesse à laquelle de nouveaux équilibres se forment". Pour lui, cela rend caducs tous les modèles économiques courants – ceux de la Réserve fédérale américaine, mais aussi du FMI – qui postulent la possibilité d'un équilibre et la convergence vers cet équilibre. Mais ça ne marche pas comme ça dit l'économiste grec. Et d'ailleurs, il se lance là dans une grande tirade pour expliquer à quel point les modèles économiques sont mauvais, non seulement pour prédire l'avenir (ils n'ont jamais réussi à prévoir un seul des chocs de l'histoire du capitalisme), mais même à modéliser le passé. On n'est pas très loin de l'astrologie, dit l'économiste grec.
L'observation des communautés à l'œuvre dans le jeu vidéo nous offre selon lui la possibilité de repenser nos modèles, de faire des expériences à l'échelle macro et voir comment les individus agissent, font des choix, etc. Ce que Yannis Varoufakis attend, ce sont des jeux où l'on puisse observer des marchés financiers, ou des marchés du travail. Mais il a bon espoir de voir cela très vite, ce qui serait pour lui un autre rêve. A condition d'avoir les outils pour faire des observations sans perturber le jeu, ajoute-t-il.
Si je vous raconte tout ça, c'est parce qu'il s'agit d'une preuve de plus qu'il se passe dans les jeux vidéo – avec les jeux vidéo – des choses que nous serions fous d'ignorer. Et nous sommes fous parce que du haut de notre amour des grandes cultures, nous continuons de faire comme si ça n'existait pas.
Mais surtout parce que si on fait le pari que Yannis Varoufakis a raison, en considérant que les jeux vidéo sont un lieu d'observation inédit des comportements humains, on peut avoir un regret. Pourquoi ce sont le plus souvent les économistes qui se livrent à ce genre d'expériences ? Pourquoi ne verrait-on pas des politologues mener des expériences similaires, et observer ce qui se passe politiquement dans ces jeux ? Sur quels critères les gens se rassemblent-ils ? Est-ce que dans la manière dont les joueurs agissent, la droite et la gauche ont un sens ? Voit-on des théories politiques en acte ? Est-ce que les joueurs fabriquent des peuples, des nations ? Est-ce qu'ils fabriquent autre chose que des peuples et nations ?
Ce serait drôle que ces politologues en ressortent aussi bouleversés que l'économiste et apprennent à l'occasion que la politique, en vrai, n'est pas ce qu'on en dit…
Xavier de la Porte
Retrouvez chaque jour de la semaine la chronique de Xavier de la Porte (@xporte) dans les Matins de France Culture dans la rubrique Ce qui nous arrive sur la toile à 8h45.